The banner formats used on the websites of the SNOWmedia.cz group:
SNOW.CZ, BEZKY.NET/NORDICmag.cz, SNEHOVE-ZPRAVODAJSTVI.EU, POCASI-HORY.CZ, SKIPAS-ZDARMA.CZ, WILD-CAT.CZ

Banner formats
---
BANNERS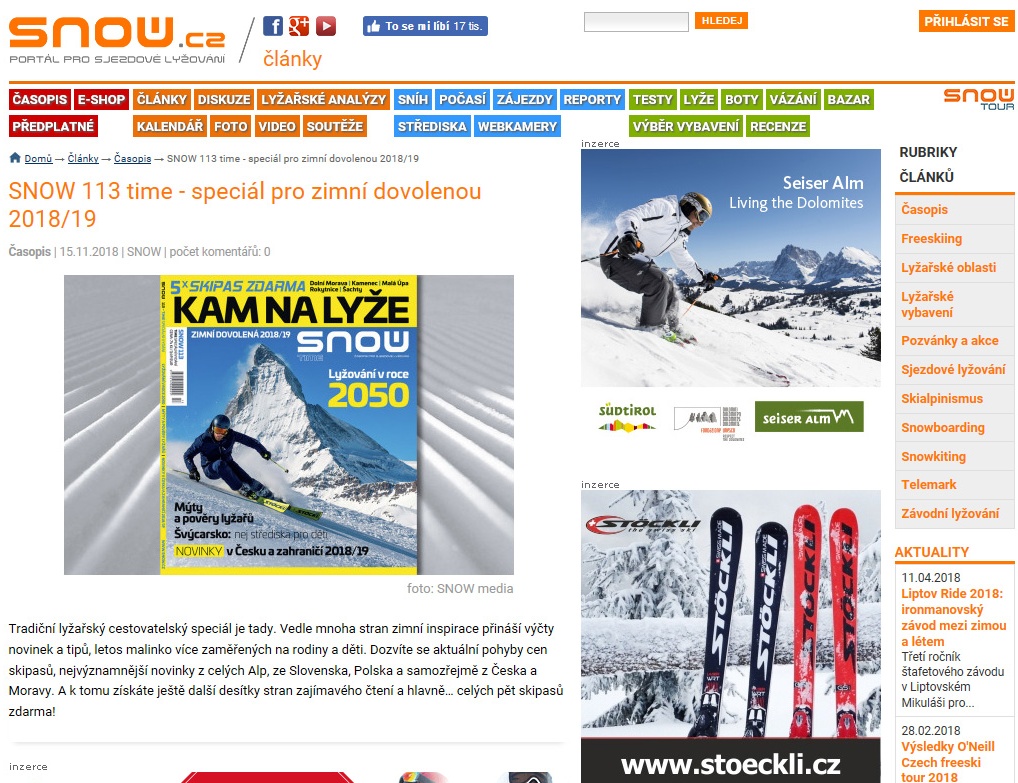 Formats of graphic banners:
static formats –  JPEG, PNG or GIF
HTML5 banners
Please, send us the URL where the visitor should land on your website together with the banner.
HTML5 banners  – specification

For displaying banners we use the system AdOcean from Gemius. Complete specifications for the correct preparation of banners in HTML5 See the link below:

HTML5 banner specification for AdOcean banner system
Banner HTML5 can be uploaded into the system in the form of a zip file or just one .html file (usually index.html).
---
BRANDING
Background image size: 1 920 x 1 200 px (height of the top part above the content 200 px, inner part covered by content 1 164 px)
Technical specification: see on AdOcean